Two living rooms.  One in the original home off the kitchen, and a second lounge in the first floor of the extension providing an unbroken garden view.   
Stylish, compact and functional kitchen with couble door to the garden. Oak composite breakfask bar integrated with island sink unit.
-Rentilinear two story extension providing juxtaposition to orignial period home. 
-A spiral staircase to the loft room to maximise space and circular skylight providing natural light. 
-This through wall aquarium was an R&M Lines first!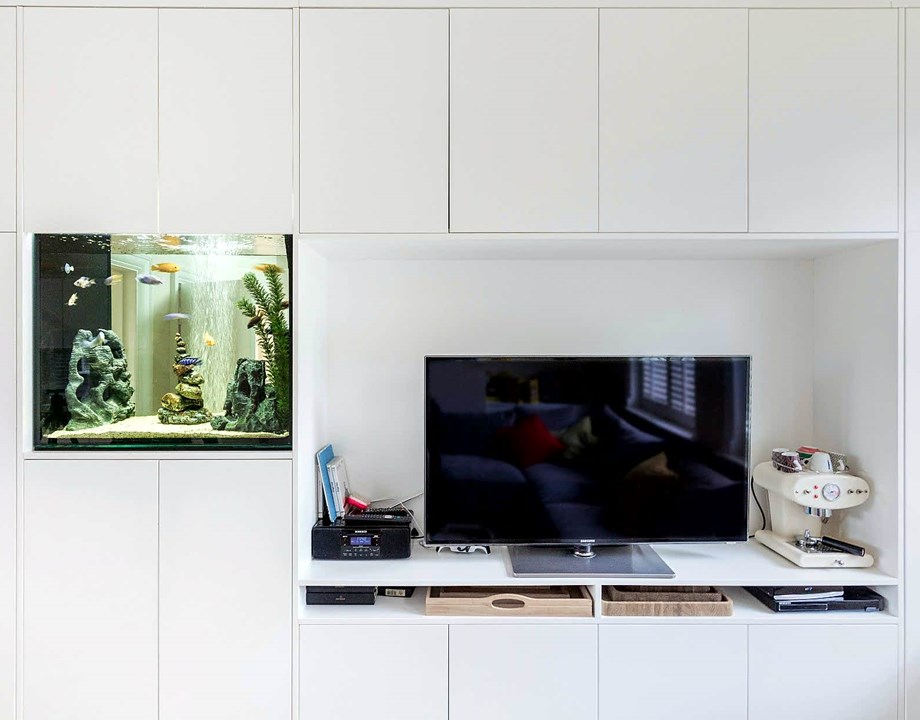 Our joiners like a challege and a through wall aquarium with entertainment unit provided one!